AERIAL PHOTOGRAPHY IN GOLD COAST, MELBOURNE, Ayers rock & KINGS CANYON
PHS is recognised as one of Australia's leading aerial filming companies having vast experience in all types of filming requirements from large feature film and commercial shoots to the smaller low budget productions. PHS has experience in all types of camera systems including the Tyler and Continental side and nose mounts as well as the Cineflex, Gyron Gyro systems, and the Libra and Stab C mounts.
All PHS pilots conducting film work have personal endorsements from our Chief Pilot Brett Newman who specialises in aerial filming techniques.
Some of our proudest achievements include:
Qantas "I still call Australia Home" series of commercials that were shot throughout Australia
Australian Tourism series of commercials shot in iconic locations from Tasmania, Lizard Island in Far Nth Queensland and throughout the N.T.
The Jackie Chan movie: First Strike, which included PHS building a mock up Jet Ranger that was then blown up by a Hughes 500 that had mock rockets and machine guns bolted to its sides.
NBC promotion footage for the Sydney Olympics, which was also filmed throughout Australia, including rare footage flown under the Sydney Harbour Bridge.
FEATURE FILM AND TELEMOVIES
The Man From Snowy River 1 & 2
ABC The Great Race (formation flying on a model aircraft as it flies in & out of cloud)
Jackie Chan – first strike
The Silver Brumby
Quincy Down Under
Pitch Black
Jack Irish Mini Series – Cineflex v14
BBC Coast – Cineflex v14
Brainfarm – Surfing Documentary – Tyler Middle Mount
MAJOR LOCAL TV COMMERCIALS
Major Local TV Commercials Victorian Tourism

Grampians – Lakes – Great Ocean Road
Melbourne CBD – Shotover K1
Wilsons Promontory – GSS C520

Holden Commodore. Over 15 different commercials starting with the VT launch in the 90's to current commercial 2014.
Australian Tourism (These Commercials were filmed throughout Australia involving over 50 hours flying in five different cross hired helicopters in five different states)
Qantas
Formula One Car Great Ocean Road 2013
NBN launch 2013 – Cineflex V14
Westpac 2013 – Tyler Nose Mount & Cineflex V14
St.Kilda FC – Draw a line in the sand – Tyler Nose Mount
Mazda 2015 – Shotover K1 & Shotover F1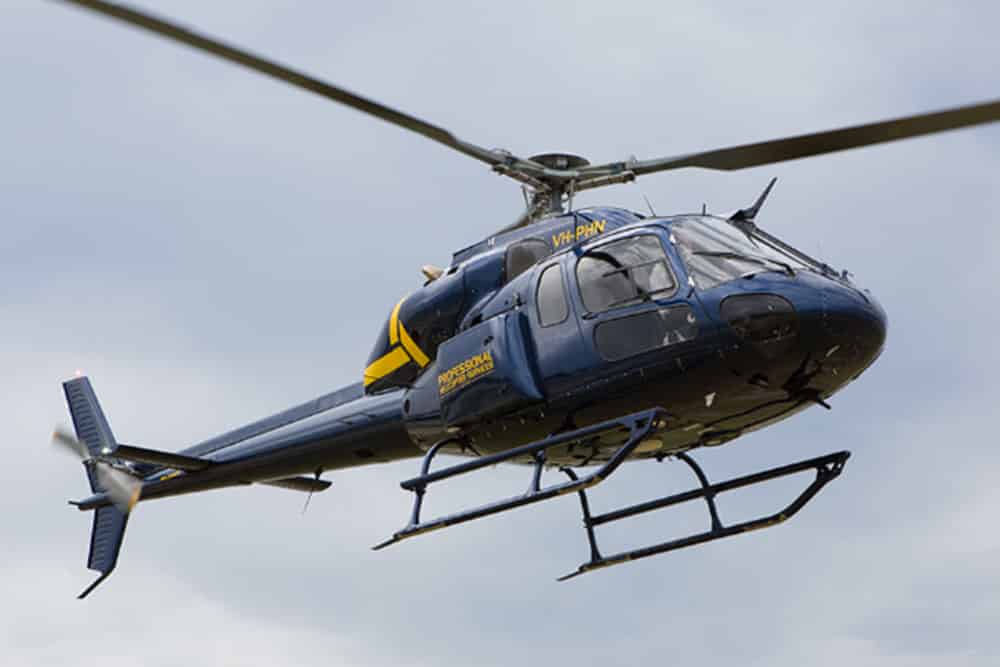 MAJOR LOCAL TV COMMERCIALS
Suzuki Swift 2013 – Cineflex V14
Canon NAB promotional – Stab C Mount
Suburu 2015 – Tyler Middle Mount
Contact
Please contact us to discuss you requirements, our expert staff can tailor a solution to suit your specific needs.