PRIVATE HELICOPTER PILOT LICENCE COURSES (PPL)
Our experts are equipped to teach you all you need to know for private helicopter pilot licence courses. At PHS , we provide both Theory and Flight Training from our bases at Moorabbin Airport and the Gold Coast. Our qualified team at Professional Helicopter Services will demonstrate and practise every training exercise with you. Also, we will ensure that you fully comprehend what you are being asked to do and the purpose of these instructions. Here at PHS, we have a proven track record in training pilots for over 37 years. A large portion of Australia's senior pilots learnt to fly by undertaking private helicopter licence courses at PHS. When looking for a school, ask where the Chief Pilot or owner learnt to fly and you won't have to look far to find a connection to PHS!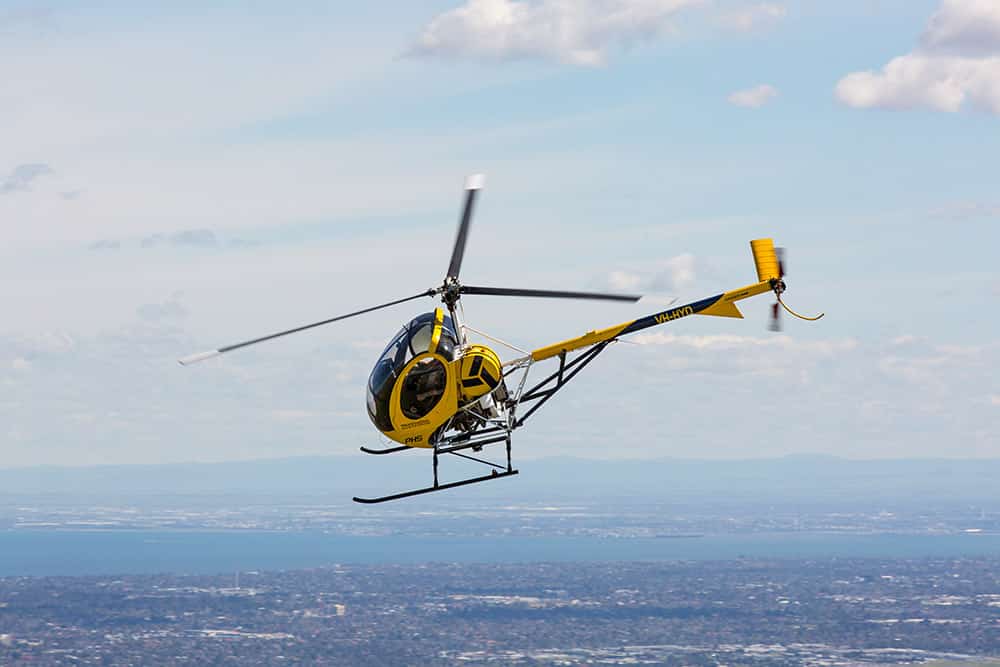 FLIGHT TRAINING
Our basic commercial helicopter pilot licence courses start with demonstrating and educating our students on the effects of control movements, how to sit and hold and operate the controls. you will then be walked through the process of learning to fly the helicopter, learning to hover, go through circuits, emergency procedures and navigation. all of these procedures aim to get our students' skill level to that of a commercial or private helicopter pilot.
This training is normally performed in either a Schweizer 300cbi or a Robinson 22 or a combination of the 2 types.
In Australia, the minimum required hours required to obtain a commercial pilot license (cpl) is 105 and a pass in seven theory exams. click here for further information on flight training.
contact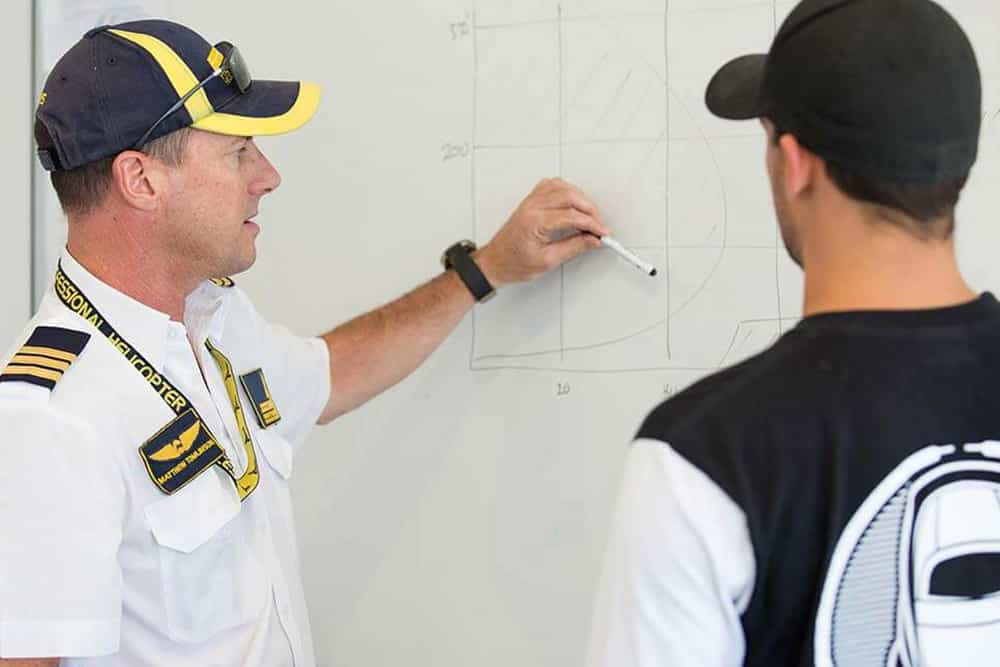 THEORY COURSE
Our Melbourne training school has the capacity to offer both full-time and part-time theory classes, as our instructors work full-time. These classes contribute towards completion of our private helicopter pilot licence course.
Full-time theory classes are held Mondays and Tuesdays from 12:00 PM to 5:00 PM and Wednesday and Thursdays from 9:00 AM to 5:00 PM.
Part Time theory classes are held Monday and Tuesday evenings from 6:00 PM to 9:00 PM, and every Sunday from 10:00 AM to 4:00 PM.
There are seven subjects covered in the theory exam; these subjects are:
Aircraft General Knowledge (Helicopter Engines, Systems and Instruments)
Helicopter Aerodynamics
Helicopter Performance, Operations and Planning
Navigation
Meteorology
Air Law & Flight Rules
Human Performance and Limitations.
contact
PRICING PRIVATE STUDENTS RATES
$588.50/Hr – Including GST (Pay as you fly)
$572/Hr – Including GST (Paid in 10 hr blocks)
Full Course Paid in Advance
(incl. Online Course)
$5,150
(Saves $850.00 against the per subject cost)
Pay as You Go
$750 per subject
Online Aviation Theory only
$825.00
contact
ONE OF OUR FLIGHT INSTRUCTORS WILL BE IN CONTACT TO DISCUSS YOUR TRAINING NEEDS.